Forget the 'two-child policy' - there are far bigger issues at stake for China's dairy market as the Chinese government prepares to announce the details of its 13th Five-Year Plan. CCM spoke to Chinese dairy industry insiders about what they expect from the new plan...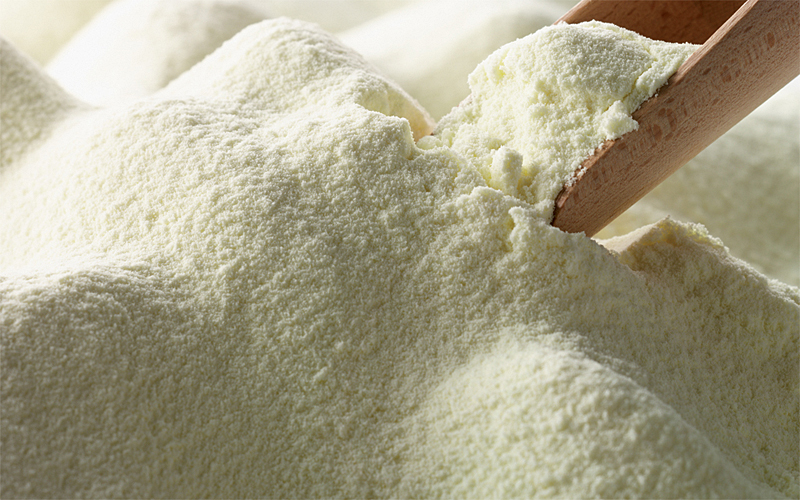 Last week (October 26-29), the 18th Communist Party of China Central Committee gathered in Beijing for its 5th Plenary Session to discuss the details of the 13th Five-Year Plan.
One popular decision taken during the meeting - to abandon the country's 'one-child policy' - has already been announced to much fanfare and has boosted the share prices of dairy producers including Danone, Nestle, and Mead Johnson.
However, Chinese dairy industry insiders realize that the 13th Five-Year Plan, which is currently being drafted and should be published during the first half of 2016, is likely to contain policies that will have a much greater impact on the dairy market in China.
CCM spoke to a number of insiders about what they expect to find in the new plan when it is finally published next year.
1. Tackling the '5 basic big problems'
"The 13th Five-year Plan of the Dairy Industry will mainly focus on adjusting the structure of the dairy industry and guaranteeing the quality and safety of the dairy products," predicted Zhu Hongren, Chief Engineer from the Ministry of Industry and Information Technology.
There are still a lot of deep-rooted problems in China's dairy industry, which are undermining the competitiveness of domestic producers and fueling demand for imported products. Zhu outlined five key issues that the Five-Year Plan is sure to target:
"The construction of dairy farms needs to be sped up. Building a dairy farm requires a lot of time and resources to pay for the extra feed and labor costs. However, the lack of dairy farms is leading to disordered competition between enterprises fighting for milk resources.
"Domestic dairy companies need to be pushed to innovate and develop new technology. The dairy companies haven't invested enough in developing their key technology and too much equipment is simply imported and too many products are just copied from overseas producers."
"The establishment of local brands also needs to be accelerated. Local milk powder brands, especially in the infant formula category, currently lack competitiveness. And there are not enough premium products in the market. Consumers' trust in locally-developed brands should be strengthened."
"The dairy industry should be more concentrated. The fragmented supply system remains a problem and progress with M&A is still too slow, which may be harming the quality and safety of domestic milk products."
"Finally, the management of the dairy companies also needs innovation. The development of e-commerce offers companies, especially in the powdered formula market, a good opportunity to reduce operating costs and improve their bottom lines. However, many dairy companies are only just starting to address this."
2. Internationalization of China's dairy industry
Wang Xianzhi, Chief Editor of Xinhua News Agency's Economic & Nation Weekly magazine, expects the 13th Five-year Plan of the Dairy Industry to encourage domestic dairy companies to form new global partnerships:
"The 13th Five-year Plan of the Dairy Industry will emphasize the international development of China's dairy industry. Global competition and win-win cooperation are the keys to developing China's dairy industry," said Wang.
Some of China's major dairy producers have already taken some steps to harness overseas markets and technology, particularly Yili, which constructed a 47,000 t/a milk formula plant in New Zealand in 2013, has formed partnerships with DFA (Dairy Farmers of America) and Sterilgarda Alimenti S.p.A, and has opened R&D centers in the Netherlands, US, New Zealand, and Italy.
A few of Yili's rivals have followed suit, with Mengniu partnering with Arla Foods in 2012, Bright Dairy's subsidiary, Synlait Milk, floating on the New Zealand stock exchange in 2013, but Wang expects this trend to accelerate over the next five years.
"The internationalization of China's dairy industry will be promoted in the 13th Five-year Plan because domestic companies can make good use of global resources to serve the Chinese market. The trend will be intensified during the 13th Five-year Plan," commented Wang.
Zong Qinhou, CEO of China's largest beverage company Hangzhou Wahaha Group Co., Ltd., also agreed that the government should encourage the domestic dairy companies to build their milk production facilities overseas.
"The low cultivation level and the high feed and environmental protection costs make dairy farming very expensive in China, which gives Chinese companies a competitive disadvantage compared to overseas companies.
"Therefore, it is better for the development of China's dairy industry to produce milk abroad, where the land and water resources are richer, and there is a better environment and lower costs," said Zong.
3. M&A
"Mergers and acquisitions among domestic infant formula producers will be one of the important part in the 13th Five-year Plan of the Dairy Industry," predicted Ye Jiayun, Editor of Dairy Products China News.
Consolidating China's infant formula industry has been one of the Chinese government's main goals for the dairy market during the last year, and in June 2014 it published the Infant Formula Powder Enterprise Merger and Acquisition Promotion Plan, which set the following targets:
1) By the end of 2015, the sales revenues of the top 10 infant formula powder enterprises should reach over RMB2 billion and the concentration rate of the top 10 domestic enterprises should reach 65%;
2) By the end of 2018, the sales revenues of about 3-5 infant formula power enterprises should reach over RMB5 billion and the concentration rate of the top 10 domestic enterprises should reach 80%.
Stated Wang Liming, Chief Engineer from the Ministry of Industry and Information Technology: "Some of the infant formula powder enterprises have undertaken M&A activities and made some progress.
"Since 2014, almost 20 [Chinese infant formula] enterprises have been involved in M&A activities. At the end of 2014, the concentration rate of the top 10 domestic enterprises was 54.2%, up by 10% compared to 2013."
So far, the sales revenues of four Chinese infant formula companies have reached the RMB2 billion goal - Yili, Mengniu, Bright Dairy and Sanyuan Food - while BiosTime Inc. and Beingmate are close, with revenues of RMB1.96 billion and RMB 1.77 billion respectively.
4. Transforming and upgrading
"The internationalization of the dairy industry is also a big challenge for China's dairy industry. To better face this challenge, Chinese dairy companies should focus on their own transforming and upgrading," commented Yang Xiuwen, Deputy Secretary General of the Dairy Association of China.
Yang believes that Chinese dairy companies need to focus on improving three areas of their business strategies in particular:
1. Production: Dairy companies should adjust their cow breeding strategies and should use high-yield cows such as Holstein cows. Producers should also improve their management of cows and breeding, so as to lower costs by improving quality.
2. Processing: Chinese room temperature products are not competitive compared to overseas products due to domestic producers' high costs. Therefore, domestic dairy companies should produce more low-temperature products such as pasteurized milk, low-temperature milk powder, low-temperature cheese, etc.
3. Consumption pattern: Domestic dairy companies should guide consumers to change their dietary patterns. Average dairy consumption in China is only around 30+ kilograms per person a year, which is half the average in Asia and a third of the global average. Companies can do more promote drinking milk among consumers.
CCM will post further updates on China's 13th Five-Year Plan and its effects on the dairy market in our industry newsletter, Dairy Product China News.
About CCM:
CCM provides global companies with the reliable intelligence they need to succeed in China's agricultural, chemicals, food & ingredients and life science markets. We use our 15 years' experience and wide network of contacts to give clients a clear picture of what is really happening in the Chinese market through our market data, industry reports and newsletters, and consulting services. Our clients include Monsanto, DuPont, Shell, Bayer, and Syngenta. CCM is a brand of Kcomber Inc.
To find out more, please visit www.cnchemicals.com or email econtact@cnchemicals.com.
---
Reads

(2390)

Permalink