China's Registration Regulation for Special Infant Formula is finally to be implemented and some domestic infant formula enterprises have already prepared to register their own formulas, to capture the almost empty market of special infant formula in China, according to CCM.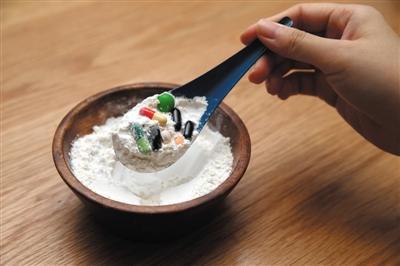 Source: Baidu

CFDA unveiled the full context of the Administrative Measures for Registration of Foods for Special Medical Purpose on 10 March, 2016. It is specified that food for special medical purpose (FSMP) includes those for infant (0-12 months), whose regulation is to be implemented from 1 July this year.
A review on the previous market of special infant formula
"In fact, the legislation follows some events last year which pointed to the inadequacy of the regulatory framework in this area," commented Xu Simin, editor of Dairy China News.
Back in August 2015, Jiabili (Hunan) Food Co., Ltd. - licensed for producing standard infant formula - had its special infant formula forcibly removed from stores and destroyed.
"In China, there is only one national standard, the General Rules for Infant Food for Special Medical Purpose (GB25596-2010), which simply indicates the ratio of nutrient to be added, but doesn't lay down any detailed rules about examination and approval of production. So we continued working on the basis of our infant formula production license," (awarded on 19 May 2014), a manager from the company noted.
"Previously when the General Administration of Quality Supervision, Inspection and Quarantine took charge, many dairy companies used the infant formula production licenses for producing special infant formula,"
"Since the administration of this subject switched to the CFDA (on 25 December 2013, when the CFDA published "The infant formula powder production license examination conditions"), many dairy companies have stopped production as there are big differences in examination and approval," said the manager.

When the revised Law of Food Safety of the People's Republic of China came into effect on 1 October, 2015, it required the government to strictly supervise special foods such as healthcare foods, FSMP and infant foods.
"From that point, the production and use of FSMP for infant was specified as different from ordinary food in regulatory terms," said Xu.
Define the applicable range for FSMP this time

The regulation of 10 March first defines the applicable range for FSMP: it is formula food produced to meet special needs, such as eating limitations, digestive/adsorption/metabolic disorders and other particular diseases; it includes formula for infants (0-12 months) and for people above 1 year old.

Special infant formula sold in China include lactose-free and low-lactose formula, partially and extensively hydrolysed formula, formula for premature and low birth weight infants and amino acid-based formula for metabolic disorders.

According to CFDA, manufacturers intending to produce and sell FSMP should:
First obtain the relevant business operation license
Complete registration in accordance with the Administrative Measures for Registration of Foods for Special Medical Purpose
Become licensed for producing FSMP in accordance with the Administrative Measures for Food Production License
New opportunities in specialty infant formula

For long time, this segment has been dominated by the big 4 multinationals- Abbot, Aptamil, MeadJohnson and Wyeth, because medical-level products present a high barrier to entry due to the related technological and R&D requirements. However, some domestic infant formula enterprises have already prepared to register, to seize the new business opportunities.

On 5 February when Synutra International, Inc. (Synutra) released its Q3 FY2016 (from 1 October to 31 December, 2015) financial figures, the CFO pointed out that the company's special formula products will be impacted by the regulation.
However, he claimed: "We are the only producer approved for producing special infant formula in China. We believe that we are qualified to be the first batch of enterprises to obtain the production licences in future".

"Currently, no enterprises are shown with production licences for producing special infant formula on the CFDA website, since the regulation has not yet been issued," said Xu.
In China's QS website (QS stands for "Qiyeshipin Shengchanxuke" in pinyin = food production licences for enterprises), only Synutra has a production license (QS3702 2701 0003) for special lactose-free or low-lactose infant formula. However, the license expired in June 2014.

Another sign of the changes in this area was the joint venture (JV) announced on 30 October, 2015 between Beingmate Baby & Child Food Co., Ltd. (Beingmate) and Korean Maeil Dairies Co., Ltd. (Maeil).
The JV was set up in early 2016 with registered capital of USD800,000 (WON1 billion, WON/USD exchange rate @ 0.0008, sourced on hexun.com), with ownership split 4:6 (= Maeil: Beingmate). It plans to launch 6 special infant formulas and 8 infant formulas for metabolic disorder in December this year.
"It seems that some domestic infant formula enterprises are already ready to share the market," Xu added.
If you are looking for more information about dairy market in China, you could visit CCM's Online Platform.

About CCM:
CCM is the leading market intelligence provider for China's agriculture, chemicals, food & ingredients and life science markets. Founded in 2001, CCM offers a range of data and content solutions, from price and trade data to industry newsletters and customized market research reports. Our clients include Monsanto, DuPont, Shell, Bayer, and Syngenta.
For more information about CCM, please visit www.cnchemicals.com or get in touch with us directly by emailing econtact@cnchemicals.com or calling +86-20-37616606.
---
Reads

(1721)

Permalink