While the Wall Street's old favorite SunEdison facing a bleak future after its bankruptcy, an oriental PV giant is embracing a bright future.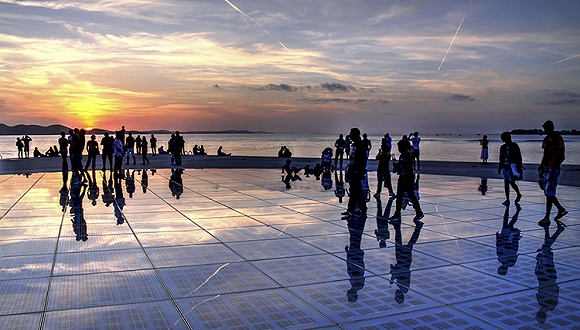 Source: Internet
China Minsheng New Energy Investment Co., Ltd. (CM New Energy), as one of the subsidiaries of China Minsheng Investment Co., Ltd. (CMI), targets at the alternative energy market.
Thanks to the blooming China's market and its unique relationship with CMI, CM New Energy is capturing the hearts of the investment banks in Wall Street.
Founded for less than two years, CM New Energy has already ranked first with the most registered capacity in China photovoltaic (PV) projects in 2015, according to CCM's research.
In fact, CM New Energy has already arranged over 20 PV projects in eight provinces in China. A huge net of alternative energy has been built.
Since it was founded in 2014, CM New Energy has already received the capacity of 1.4GW for the registered PV stations projects from the Chinese government, accounting for nearly 10% of the total registered capacity of the China PV stations.
To the industry's surprise, CM New Energy has become a super dark horse in the blooming PV industry in China.
Han Qinghao, CEO of CM New Energy, stated that that CM New Energy could become such a super dark horse was mainly attributed to the combination between its self-development, and investment and acquisition, as well as the simultaneous development of large PV ground stations and distributed PV plants.
However, the PV tycoons in US and Europe Union are getting into trouble. US solar power giant, the largest global renewable energy development company, SunEdison, trapping in financial crisis because of huge debt, filed for bankruptcy protection last month (April 2016), which became the biggest bankruptcy case in US since 2016.
But 11 months ago, SunEdison was still one of Wall Street's favorite renewable energy companies.
Some of the investment banks in Wall Street felt quite disappointed about the PV giants and began to pay their attention on the oriental market.
The Wall Street's new favorite CM New Energy, was founded in Oct. 2014 with registered capital of RMB8 billion. As for its parent company, CMI, founded two months earlier than CM New Energy, is a leading international private investment group with RMB50 billion in registered capital.
CMI is initiated by the All-China Federation of Industry and Commerce and launched by 60 prestigious private enterprises, according to CMI official website.
According to CM New Energy's plan, it will construct PV stations with the capacity of 3GW at the end of 2016 and invest RMB100 billion in PV stations in the next five years.
During the 13th Five Years Plan, CM New Energy plans to have the installed capacity of 12GW for PV stations, accounting for over 10% of the total amount of newly installed capacity in China.
In fact, investing in PV stations is just the beginning for CM New Energy to enter the alternative energy market. CM New Energy would have its ambitious plans on other alternative energy industries like geothermal energy industry and wind energy industry, according to insider from CM New Energy.
With CM New Energy quite ambitious goals mentioned above, Han analyzed that, compared to state-owned new alternative enterprises, CM New Energy has the advantages in its operating systems. While compared to private new alternative enterprises, CM New Energy enjoys the strong shareholders and abundant capital.
In China's PV industry, except for the traditional electricity giants such as China Guodian Corporation and State Power Investment Corporation, the PV enterprises in China are small-scale and chaotic, according to CCM's research.
Due to limited capital, most of the PV station investors "give up" easily. They usually sell out the PV stations when it develops to the capacity of 20 or 30 MW from two or three MW.
This was exactly a great chance for CM New Energy to capture the market share. Thanks to CMI's brand effect and its capital scale of RMB50 billion, it was much easier for CM New Energy to receive financing internationally compared to most of the private enterprises.
Currently, CM New Energy is developing the project of the new-energy model base in Yanchi, Ningxia with a total planned size of 2GW. It would be the world's single largest PV station after its completion.
Several senior officers of CM New Energy believed it is relatively suitable for consortiums to invest in PV industry, for it is the most potential industry in alternative energy development with stable and sustainable profits.
"We could consider it (investment in PV) as a long-term bond and hold it for long term, because it is very prudent," stated Wang Jian, board secretary of CM New Energy.
Brett McGonegal, CEO of Capital Link, a leading investor relations firm, stated that they were always expecting a large-scale enterprise in the alternative energy market. They wouldn't invest in small-scale enterprises, for there may be higher risks.
"China's PV market is the biggest market in the world. CM New Energy has become the leader in the PV market with all its advantages," said Brett.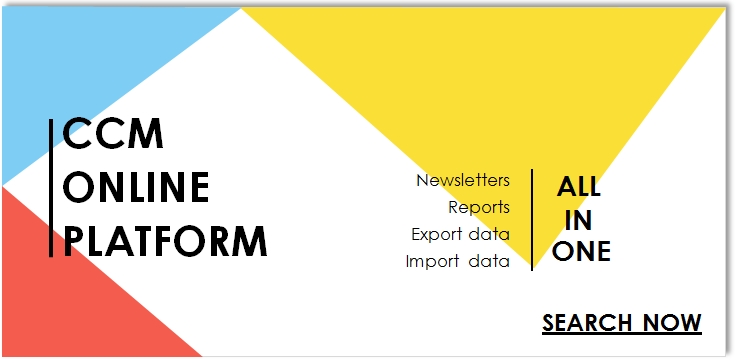 About CCM:
CCM is the leading market intelligence provider for China's agriculture, chemicals, food & ingredients and life science markets. Founded in 2001, CCM offers a range of data and content solutions, from price and trade data to industry newsletters and customized market research reports. Our clients include Monsanto, DuPont, Shell, Bayer, and Syngenta. CCM is a brand of Kcomber Inc.
For more information about CCM, please visit www.cnchemicals.com or get in touch with us directly by emailing econtact@cnchemicals.com or calling +86-20-37616606.
---
Reads

(1283)

Permalink