CNNC TD announced that the company was involved in the acquisition of film and television businesses. Listed enterprises' cross-industry investment has become the norm for China's TiO2 industry after the profit margin of the TiO2 industry was significantly squeezed, according to analyst CCM.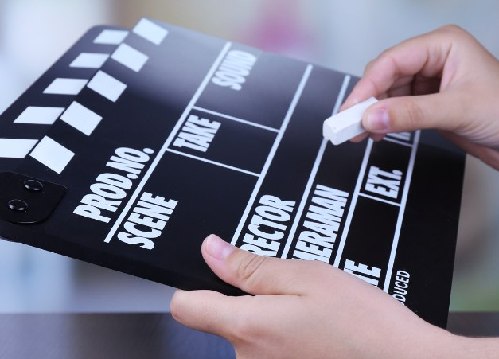 On 7 June, 2016, after suspending stock trading for nearly a month, CNNC Hua Yuan Titanium Dioxide Co., Ltd. (CNNC TD) released a bulletin, showing that the company was planning and preparing for the acquisition of film and television businesses, negotiation of which has already begun.

"Currently, the average profit margin for companies in the TiO2 industry in China is less than 20%. Under such circumstances, listed enterprises have no choice but to make cross-industry investment by relying on their convenience in financing," commented Dean Wu, editor of Titanium Dioxide China Monthly Report, CCM.
Since 2012, following a golden development period for China's TiO2 industry, Chinese TiO2 enterprises have experienced remarkable falls in profitability and performance. The market price of rutile TiO2 slumped from USD3,035.41/t in 2012 to USD1,517.70/t at the end of 2015; and the supply-demand relation managed to flip from short supply to oversupply over this period.

Although the price of TiO2 has been recovering since Jan. 2016 and stands at about USD1,897.13/t currently, TiO2 enterprises reap limited profits from TiO2 products because the market price of titanium ore, a raw material, is also presenting an upward trend.

In its previously released 2015 financial report, CNNC TD attributed the dramatic decline in the company's net profit (down by 512.03% YoY to USD19.12 million) to the depressed market conditions.
CNNC TD claimed that the company had actually performed well in 2015 and had even achieved a YoY increase in sales volume of TiO2 (up 0.25% to 158,600 tonnes), and it was the declining market price of TiO2 in particular that led to the drop in the company's profits.
According to CCM, CNNC TD has many TiO2 related projects under construction, such as:
Ÿ

A 100,000 t/a TiO2 post-treatment technology upgrade project from Anhui Jinxing Titanium Dioxide (Group) Co., Ltd. (Anhui Jinxing).

Ÿ

A technology upgrade and capacity expansion (50,000 t/a) project for Wuxi Haopu Titanium Co., Ltd.'s TiO2 fine finishing production line.

Ÿ

A 100,000 t/a TiO2 resource comprehensive utilization project belonging to Gansu Orient Titanium Co., Ltd.
However, the company hasn't released progress updates for these projects for a long time and completion of these projects has been delayed again and again.
Interestingly, on 17 June, 2016, in a TV program launched and hosted by China National Radio, CNNC TD's major business was reported as having performed poorly, while in the meantime the company's controlling shareholder had made huge profits.
According to the program, after back door listing in 2012, Anhui Jinxing failed to live up to its net profit promises from 2013 to 2015 as a result of the downward trend of the TiO2 industry. However, surprisingly, during this period, the controlling shareholder of CNNC TD, Li Jianfeng, managed to raise his own total equity by a factor of five.

In fact, CNNC TD is not the only one to make cross-industry investment to maximize profits.

On 27 May, 2016, Jilin GPRO Titanium Industry Co., Ltd. (Jilin GPRO) announced that they are to raise USD166.95 million by issuing a non-public offering. The funds raised will be invested in its chemical supply chain management and service platform project, with which it hopes to break into supply chain management, financial leasing and commercial factoring.

However, one of their subsidiaries, Xuzhou Titanium Dioxide Chemical Co., Ltd., has delayed the completion of their 80,000 t/a TiO2 project. In early 2015, it was rumoured that the project had been put into trial production. However, according to an announcement released on the company's official website on 20 June, 2016, the completion of the project has been once again put off till the end of this year.

Fortunately, since Jan. 2016, China's TiO2 industry has been recovering. As of 27 June, 2016, market prices of both rutile TiO2 and anatase TiO2 were up by about 20% compared to prices in early 2016.

Take CNNC TD as an example, according to its latest price adjustment, announced on 15 June, 2016, CNNC TD has again raised its TiO2 price by USD75.89/t. It also mentioned that the company has cumulatively raised its TiO2 price by USD379.43/t in 2016, and that the current price is up by about 25% compared to the end of 2015.

Based on this, CNNC TD expects its net profit to improve slightly in the first half of 2016. Early this year, the company predicted that it may lose USD7.59 million-USD9.89 million over the aforementioned period.

"If the TiO2 industry in the first half of 2016 can continue to recover, Chinese TiO2 enterprises may focus on TiO2 again. However, it is unlikely that China's TiO2 industry will get back to peak development in the next 3 years considering the economic downturn and the slump in its biggest downstream market, the real estate market," said Dean.
More related information in CCM's Online Platform
If you want to know more about information about TiO2 market in China, you can enter our Online Platform for it.
It mainly concludes:
Newsletters: You to catch the latest news about TiO2 market in China, including the Suppliers, traders, consumers, price, export, import and government policies and so on.
Report: You can get comprehensive and in-depth analysis towards the TiO2 industry and products.


Company profile: You can get the detailed information of public and private Chinese companies within the industry.
BOON: Now you can enjoy the free trial in the Online Platform for 7 days. If needed, welcome to contact us directly by emailing econtact@cnchemicals.com or calling +86-20-3761 6606.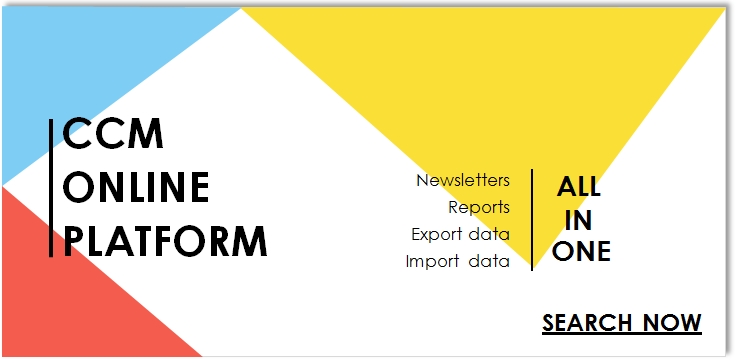 ---
Reads

(1118)

Permalink