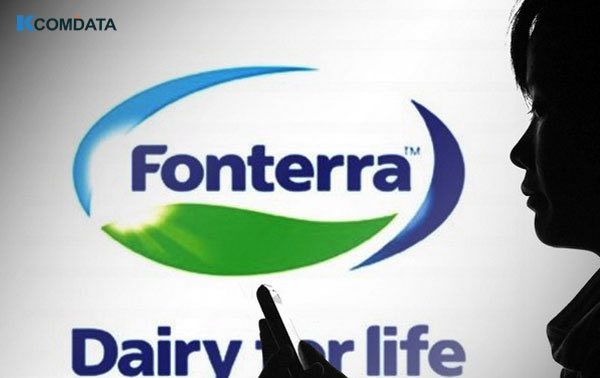 HANGZHOU - China's Ministry of Commerce has approved global dairy cooperative Fonterra'sbid to buy a 20 percent stake in Beingmate, the Chinese dairy giant said Friday.
The Shenzhen-listed company said in a statement that it received word that the strategicinvestment by Fonterra had been given the green light on Thursday.
The approval will take six months to be put into effect, it said.
Last September, Beingmate announced that Fonterra would buy the 20 percent stake for 3.68billion yuan ($593 million), which is aiming to increase the New Zealand company's access toChina's milk market.
After the share transfer, Beingmate and Fonterra will build a joint-venture milk powder factory inVictoria, Australia. Beingmate will invest more than $185 million in the factory, holding a 51percent ownership stake, it said.
Beingmate is based in Hangzhou, capital of East China's Zhejiang province, and is the third-biggest Chinese dairy firm in terms of output.
With an annual dairy processing output of 22 billion liters, Fonterra is the world's largest dairyprocessor and exporter. In addition to consumer brands such as Mainland cheese and Anchorbutter, it is also the world's largest dairy ingredients supplier to Nestle and McDonald's.
Fonterra's reputation was damaged in a 2008 scandal over melamine-tainted baby formulaproduced by China's Sanlu Group. Fonterra bought a 43 percent-stake in Sanlu in 2005.
More information about Fonterra in Kcomdata:
http://www.kcomdata.com/Company.aspx?keyword=Fonterra
Kcomdata is dedicated to private company database in China. With entries of more than 400,000 verified private company data, Kcomdata offers not only basic contact information, but also financial intelligence of the company, customized list of company profiles, company search tool, company reports, industry directory, industry reports, consultancy service, etc.
For more information, please visit http://www.kcomdata.com/
Contact us:
- LinkedIn: http://cn.linkedin.com/pub/kcomdata-brand/9a/b59/599/zh-cn
- Facebook: https://www.facebook.com/Kcomdata
- Twitter: https://twitter.com/Kcomdata
---
Reads

(496)

Permalink