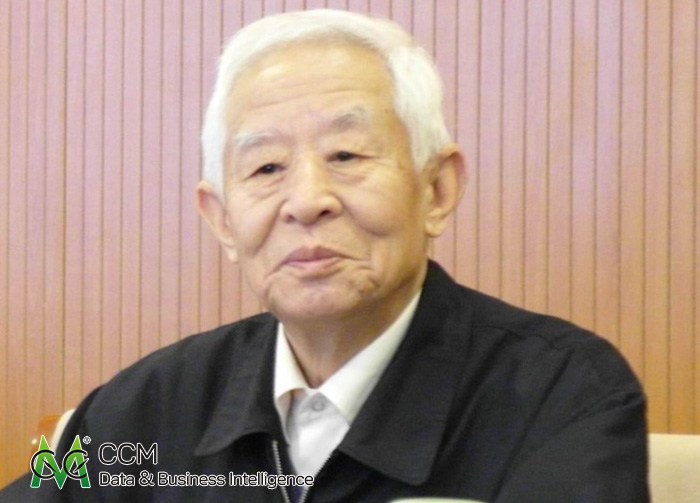 Author: Tong Pingya
Tong Pingya, researcher at the Chinese Academy of Agricultural Sciences, has been involved in China's seed industry for years and acts as a senior consultant for government departments and NGOs in China. Here, he shares his insight into the strategies China's leading seed companies are using to acquire new varieties…
This article was originally published in Seed China News, our seed E-Journal which provides real-time intelligence on the seed market in China. You can get 2 months of free access to our E-Journals here: www.cnchemicals.com/Special/SPFreeTrial.aspx
Most Chinese seed enterprises are small or medium sized enterprises. The lack of funds, germplasm resources and talented researchers are obstacles to the breeding of new varieties. It is difficult for these companies to make breakthroughs in variety innovation.
Chinese seed enterprises prefer to adopt other methods to acquire new varieties rather than invest a lot of money into R&D since their achievements are often limited despite large investments. The following introduces four major methods that are widely adopted by Chinese seed enterprises to acquire new varieties.
1.Direct purchase
Compared with variety breeding which takes a long time and is unpredictable, purchasing new varieties directly can ensure immediate effects. Some seed companies turn to agricultural research institutions or private breeders to buy the ownership or marketing rights of varieties. In this way, seed enterprises neither have to cope with the pressure and unpredictability of R&D, nor do they need to bear the risks of failure.
As a result, many enterprises purchase new varieties. Examples include Origin Agritech's purchase of Lin'ao1; Wanxiang Doneed's acquisition of Zhengdan958; Ludan981 being bought by Yuan Longping; Hefei Fengle procuring Jundan18; Gansu Dunhuang buying Jixiang1; Shandong Denghai acquiring Jingke968; and Winall Seed's purchase Yangguang98.
The varieties directly bought from research institutions and breeders help seed companies to occupy niche markets and to gain considerable profits.
However, seed enterprises compete aggressively for new varieties, which can push up prices dramatically. It is reported that the market price of the national authorized corn variety, Jingke968, is as high as USD3.27 million (RMB20 million); while Zhongdan909 is worth USD3.43 million (RMB21 million) and the price of Jixiang1 has reached USD4.38 million (RMB26.80 million).
It is worth noting that the commission for intermediaries in China is about 5%-10%, or sometimes even as high as 20%-30% of the purchase fee.
2.Outsourcing
Some Chinese seed companies want to avoid the financial and time expenditure of breeding new varieties, and to avoid bidding wars when purchasing varieties. These enterprises have recognized that they have to cooperate with breeding units to cut production costs, reduce risks and speed up the pace of variety development if they want to acquire new varieties.
Therefore, some seed enterprises have signed agreements with research institutions. These enterprises typically pay about RMB1-2 million (approximately USD163,000-327,000) annually to research institutions so that they can enjoy preferences in selecting and using new varieties bred by the research institution.
For instance, Shanxi Tunyu cooperates with Shandong Academy of Agricultural Sciences; Hefei Fengle has an agreement with the Rice Research Institute at Fujian Academy of Agricultural Sciences; Wanxiang Doneed partners Sichuan Mianyang Academy of Agricultural Sciences; Beidahuang Kenfeng works with Heilongjiang Nongken Scientific Research Breeding Center; and Grand Agriseeds has a relationship with China National Rice Research Institute.
However, the outsourcing of variety breeding is gradually becoming less popular since variety breeding may require many years of investment without the guarantee of being successful.
3.Pre-contracts for outstanding varieties in experimental fields
Chinese seed enterprises are constantly hunting for new varieties. With new varieties such a precious commodity, a new breed of professionals have emerged to take advantage of this situation. Their job is to search for outstanding varieties or combinations in experimental fields.
These professionals scour regional testing fields and variety demonstration fields, as well as reserve material fields of research institutions and individual breeders in search of the next big discovery. When they find an outstanding variety or combination, they make pre-contracts.
After breeders transfer the new combination to the seed company, the company will apply for national or provincial verifications. Once the new variety has acquired the relevant verifications, it will be priced according to its verification level.
For example, Nonghua101 was bred by a breeder in Liaoning Province and its transfer price hit RMB6 million (USD981,000) after passing the national verification, while Longping68, bred by a breeder in Hebei Province, was transferred for RMB800,000 (USD131,000).
4.Selection of superior combinations from private breeders
Since new varieties are so popular, large private breeding teams have formed in China. These breeders are typically retirees from research institutions, agricultural technology promotion personnel and farmers.
Although the botanical genetic thremmatology is very complex, hybrid technology is easy to understand. Thousands of combinations can be produced annually. The laws of probability dictate that there must be some relatively superior combinations among these thousands of combinations.
The superior combinations are displayed by breeders for seed enterprises to select from. The seed companies will be required to pay at least RMB100,000 (USD16,350) for each combination they select.
After the selection, seed enterprises apply for regional tests at the national or provincial level for the selected variety, and then buy the variety rights from the breeder. Varieties bred by private breeders enter the market through this method.
According to investigations, seed companies possess more new verified varieties than ever before. However, most of these varieties were acquired through the methods mentioned above.
These methods help Chinese seed companies to get new varieties quickly, but these practices are also preventing these companies from developing their own commercialized breeding operations. Chinese companies' R&D investment is far too low for them to successfully produce their own new varieties, and the R&D gap between Chinese seed enterprises and their international competitors is still huge. China's commercialized breeding still has a long way to go.
For more free breaking news, market data and in-depth analysis on the seed market in China, claim your 2-month free trial of E-Journal here: www.cnchemicals.com/Special/SPFreeTrial.aspx
About CCM
CCM is dedicated to market research in China, Asia-Pacific Rim and global market. With staff of more than 150 dedicated highly-educated professionals, CCM offers Market Data, Analysis, Reports, Newsletters, Buyer-Trader Information, Import/Export Analysis, and Consultancy Service. For more information, please visit http://www.cnchemicals.com
Guangzhou CCM Information Science & Technology Co., Ltd.
17th Floor, Huihua Commercial & Trade Mansion, No.80 Xianlie Zhong Road, Guangzhou 510070, China
Tel: 86-20-37616606
Email: econtact@cnchemicals.com
This article was provided by CCM, a leading provider of data and business intelligence on China's chemicals market.
Contact us:
---
Reads

(2440)

Permalink