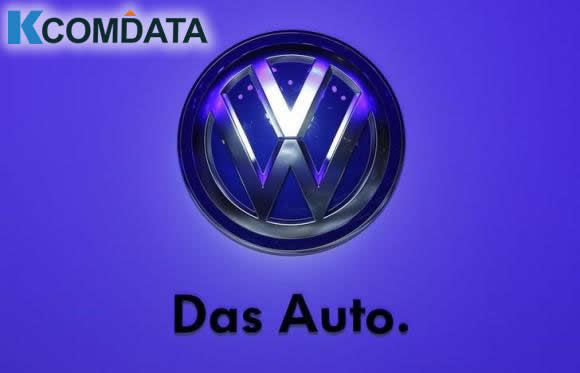 The Volkswagen logo is seen at the Frankfurt Motor Show (IAA) in this September 10, 2013 file photo.
TIANJIN - Volkswagen Group China delivered 3.68 million automobiles to market in the Chinese mainland and Hong Kong in 2014, up 12.4 percent year on year, the company said on Monday.
The automobiles jointly delivered by Volkswagen Group China, Shanghai Volkswagen and FAW-Volkswagen also include 221,000 imported models.
A total of 2.76 million Volkswagen automobiles were delivered in 2014, up 10 percent year on year, thanks to popular models including Lavida, Santana and a new Jetta model.
About 578,900 Audis have been delivered in the past year, up 17.7 percent year on year.
In the luxury market, 236 Lamborghinis, 2,600 Bentleys and 46,900 Porsches were delivered in 2014.
Jochem Heizmann, head of Volkswagen Group China, said the company managed double-digit growth above the market average in 2014. "We will continue to build top standard factories in China this year to create more job opportunities for the local people," he said.
In November last year, a Volkswagen solely invested automobile parts plant opened in the north China port city of Tianjin.
With an investment of 265 million euros, the plant is the 18th built by Volkswagen in China, and will mainly produce a new generation of direct-shift gearboxes (DSG).
http://www.kcomdata.com/Company.aspx?keyword=Volkswagen
About Kcomdata
Kcomdata is dedicated to private company database in China. With entries of more than 400,000 verified private company data, Kcomdata offers not only basic contact information, but also financial intelligence of the company, customized list of company profiles, company search tool, company reports, industry directory, industry reports, consultancy service, etc.
For more information, please visit http://www.kcomdata.com/
Contact us:
- LinkedIn: http://cn.linkedin.com/pub/kcomdata-brand/9a/b59/599/zh-cn
- Facebook: https://www.facebook.com/Kcomdata
- Twitter: https://twitter.com/Kcomdata
---
Reads

(379)

Permalink