In this article from CCM's Seed China News, seed expert Tong Pingya listed 10 main events happened in China's GM industry in 2015…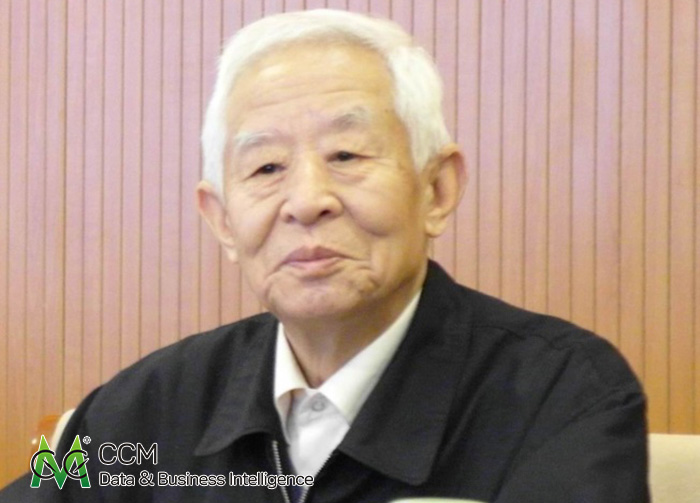 Author: Tong Pingya
Researcher of the Chinese Academy of Agricultural Sciences, he has long been engaged in the scientific study of corn and agricultural development strategy research. With extensive theoretical knowledge and practice experience, Mr. Tong acts as a senior consultant for both government departments and non-government organizations.
1. 2015 No. 1 Central Document popularizes GMO science
The No. 1 Central Document indicated that the technology research, safety management and scientific popularization of agricultural genetically modified organisms (GMO) should be enhanced.
2. GM rice approved again by MOA
In Jan., 2015, Huazhong Agricultural University announced that the Ministry of Agriculture of the People's Republic of China (the MOA) had renewed the safety certificates for two insect-resistant GM rice varieties, Huahui1 and Bt Shanyou63. Previously on 17 Aug., 2009, the National Agricultural Genetically Modified Organisms Safety Committee of the MOA issued safety certificates for these two varieties, with a validity of 5 years respectively.
3. New food safety law adds terms on GM food
On 24 April, 2015, the new Food Safety Law of the People's Republic of China was officially approved. According to the new law, GM foods should highlight labels as required, ensuring customers' right to know about the products.
4. International organization calls China to stop producing glyphosate
The People's Food Sovereignty Website pointed out that 10 international non-governmental organizations jointly published an Open Letter to Chinese people and Chinese leaders. This letter earnestly requested Chinese government to stop the production of glyphosate.
5. Beijing residents sue MOA for sheltering Monsanto
On 16 Nov., 2015, the Third Beijing Intermediate People's Court opened a court session to hear the case: Beijing residents sue MOA for sheltering Monsanto.
• Plaintiff: Yang Xiaolu, Li Xiangzhen, Tian Xiangping (3 citizens)
• Defendant: the MOA and Monsanto Company
• Focus of the trial: whether Monsanto's report of glyphosate toxicology test for GM seeds should be classified as a trade secret.
The final decision is still being adjudicated upon.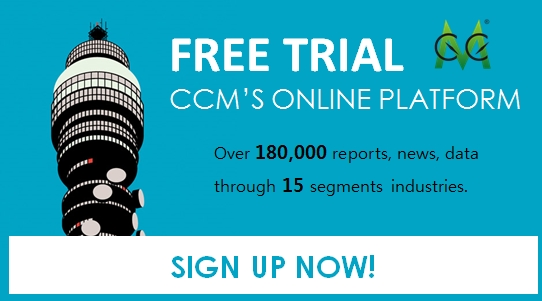 6. Clive James had a low-key visit in China
Clive James, the founder and chairman of the International Service for the Acquisition of Agri-biotech Applications, visited China in late Jan. 2015. On 29 Jan., 2015, only Huang Dafang from Chinese Academy of Agricultural Sciences accompanied Clive James, who took part in a symposium about the industrialization of bio-breeding of crops. Few media reported this event.
7. GM soybeans being planted in Heilongjiang?
On 5 Sept., 2015, the China Business Journal reported that in the recent two years, a few farmers are planting GM soybeans in Suihua City, Heilongjiang Province. This has caused a panic about GM soybeans among the public.
On 8 Sept., 2015, the AgriGoods Herald tracked the information and found Heilongjiang farmers may have two channels to obtain GM soybean seeds:
• Multinational corporations have bribed officials or merchants and then secretly planted GM soybean on farms
• Scientific research personnel have extended the GM soybean planting area
On 22 Sept., 2015, the Heilongjiang Rural Affairs Commission announced that its investigation team had been to the related county and talked with the person in charge of Yihai Karry (Heilongjiang) Grain and Oil Co. Ltd. The investigation showed that no one had planted GM soybean secretly.
8. Central Committee of the Jiu San (Sept. 3rd) Society holds symposium on GMOs issues
Yu Zhengsheng, the chairman of the National Committee of the Chinese People's Political Consultative Conference (CPPCC), reported about the work arrangements of 2015 at the 3rd Conference of the 12th NPC Standing Committee, and required all parties to deploy investigations and consultant activities on "the opportunities and risks of GMOs".
On 2 April, 2015, the Central Committee of the Jiu San (Sept. 3rd) Society organized a symposium on GMO issues, which was attended by Cong Bin (the deputy chairman of the said Society) and other members. At the symposium, three agricultural experts made speeches. They were Jiang Gaoming (from the Chinese Academy of Sciences), Xu Qifeng (from the China Agricultural University) and Tong Pingya (from the Chinese Academy of Agricultural Sciences).
9. CPPCC holds symposium on opportunities and risks of GMOs
On 8 Oct., 2015, the CPPCC held a biweekly consultation forum, and members offered suggestions and advice on the topic of "the opportunities and risks of GMOs". Yu Zhengsheng, the chairman of the CPPCC, hosted the forum and made a speech.
10. Chinese high rates of cancer and imported GMOs
On 16 Oct., 2015, on the Capital (Beijing) International Cancer Conference, the Chinese Anti-Cancer Association published a report. Cancer has become the top killer in China. Accordingly:
• New cancer cases: about 3.37 million/a, accounting for 22% of global total
• Mortality: 2.11 million/a, accounting for 26%, more than a quarter, of the global cancer deaths
China is the biggest importer of GM soybeans. The main applications of these soybeans include processing blended oil and soybean oil, and deep-processing products including soybean phospholipid, soybean milk powder, corn starch, corn syrup, etc. These ingredients can produce biscuits, drinks, milk products, cakes, instant foods, impulse foods, puffed foods, rice noodles and other products.
If you need more information about GM in China, why not get a free-trial of CCM's Online Platform? You can get much more information about the whole GM market for FREE!
Ÿ Access to CCM's entire resources, literally
Ÿ Over 180,000 reports, news, data
Ÿ Across over 15 segment industries
About CCM:
CCM is the leading market intelligence provider for China's agriculture, chemicals, food & ingredients and life science markets. Founded in 2001, CCM offers a range of data and content solutions, from price and trade data to industry newsletters and customized market research reports. Our clients include Monsanto, DuPont, Shell, Bayer, and Syngenta. CCM is a brand of Kcomber Inc.
For more information about CCM, please visit www.cnchemicals.com or get in touch with us directly by emailingecontact@cnchemicals.com or calling +86-20-37616606.
---
Reads

(1521)

Permalink