Such soybean processing industries as bean products and protein products industry made from China's soybean are expected to advance. If so, it can not only meet China's demand for soy food, but also adjust the planting area of different crops; besides, the import volume of soybean won't get affected too much in a short term, according to CCM.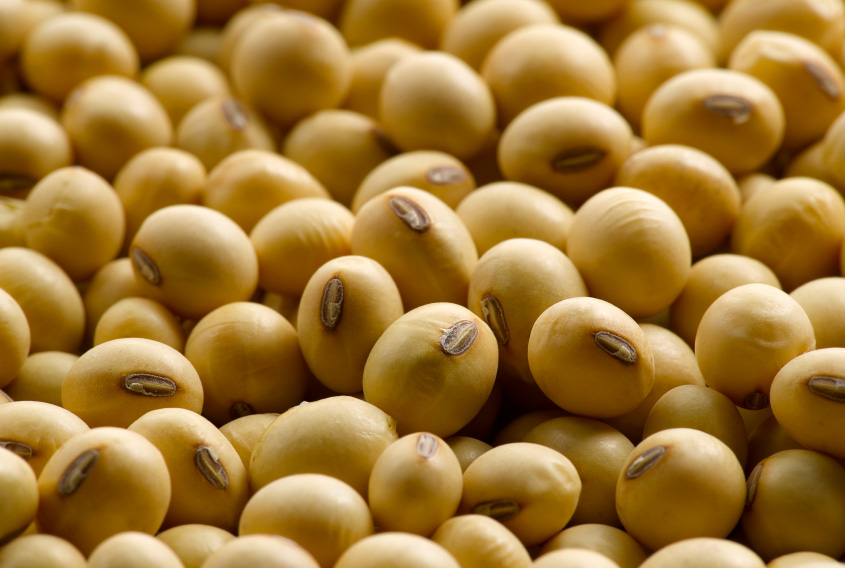 Source: Bing
Awkward situation
In the past 16 years, China's demand for soybean has been increasing continuously, with the amount growing from 11 million tonnes in 1990 to 93 million tonnes in 2015. However, China's soybean output is far from its demand.
Plus the influence of China's policy, for example, Corn Temporary Purchase and Storage Policy, the farmers aren't willing to plant soybean, according to CCM's research.
What's worse, the planting area and output of soybean in China shrank further in 2015, with output decreasing to 11 million tonnes or so, a bottom in the past 22 years, according to China National Grain and Oils Information Center.
Besides, China's planting technology of soybean is relatively lower in the whole. Currently, the average output of soybean in China is 1,800kg/ha while that in US, Brazil and Argentina is 3,210kg/ha, 2,865kg/ha and 2,775kg/ha, respectively. What's more, China's soybean price is at least USD100 higher than international price of genetically modified soybean, according to CCM's research.
The huge gap between the soybean demand in China and its supply forced Chinese government to import large quantities of soybean. In 2015, China imported 81.69 million tonnes of soybean, a 10.29 million-tonne increase compared with that in 2014. China has been the largest soybean importer, occupying about 70% of worldwide trade volume.
Policy guidance
Recently, the Guidance on Promoting Soybean Production, released by China's Ministry of Agriculture, suggests that up to 2020, the soybean planting area should reach 9.33 million ha in China, a 2.67 million-ha increase compared with that at present.
It's the first time for MOA to introduce guidance on soybean production. If the policy could be carried out successfully, an augment of 4.8 million tonnes China's soybean could be offered, based on the output of 1,800kg/ha currently. The increment would meet the Chinese's demand for food soy.
Currently, China's inventory of corn is very high, but there is a huge lack of soybean. In order to promote the supply-front reform in agriculture, China should adjust the planting area of different crops---decreasing the corn planting proportion in non-advantage area and increasing other crops planting area like soybean, which not only can ease the pressure of high inventory of corn, but also raise the soybean supply in China, according to Zeng Yande, chief of Planting Industry Management Department, MOA.
Each has its own advantages
The imported genetically modified soybean has a high oil expression, so it is mainly used for oil expression and bean meal feed. In contrast, China's soybean enjoys the advantage of high protein level and natural gene, which is suitable for food, stated by Chen Haitao, professor of Northeast Agricultural University.
Compared with the other three staple food grains---rice, wheat and corn, soybean possesses the highest protein content with low calory. It's estimated that in every 100 grams soybean, it contains 40 grams protein, twice than that in beef. Under the situation where Chinese are seeking more nutritive food, the importance of soybean is highlighted, according to Chen.
In the oil expression industry, China's soybean is in the dry tree; however, its high protein content and rich nutrition open up a window in such soybean processing industries as bean products and protein products industry.
The oil expression rate of genetically modified soybean is averagely 19%-22% while that of China's bean is 16%-17%. However, the protein content of China's soybean is 2-3% higher than that of genetically modified soybean, according to CCM's research.
"It's estimated that there will be an around 4-million-tonnes yearly augment of soybean demand in China in the next 5 to 10 years. While it's necessary to enlarge the import volume to fill the supply gap, increasing the supply of China's soybean is also indispensable," said Zeng.
"In the near future, the productive orientation for China's soybean is to meet the demand for food soy, but not contend against the international soybean. These two soybeans are expected to complement each other---international soybean is used for edible oil and feed protein while China's soybean for bean products and condiments," Zeng added.
CCM predicts that some China's soybean processing industries, like bean products industry and protein products industry, can be developed in the future. What's more, the amount of imported soybean won't be affected too much in a short term because most of the genetically modified soybean is used for edible oil and bean meal feed.
If you are looking for more information about soybean in China, you could have a look at CCM's Seed China News or search for soybean in CCM's Online Platform.
About CCM:
CCM is the leading market intelligence provider for China's agriculture, chemicals, food & ingredients and life science markets. Founded in 2001, CCM offers a range of data and content solutions, from price and trade data to industry newsletters and customized market research reports. Our clients include Monsanto, DuPont, Shell, Bayer, and Syngenta. CCM is a brand of Kcomber Inc.
For more information about CCM, please visit www.cnchemicals.com or get in touch with us directly by emailing econtact@cnchemicals.com or calling +86-20-37616606.
---
Reads

(1647)

Permalink