SGL Carbon is negotiating with ChemChina about selling SGL's graphite electrode business. In fact, ChemChina seems very appetitive that it wants to take over the whole group.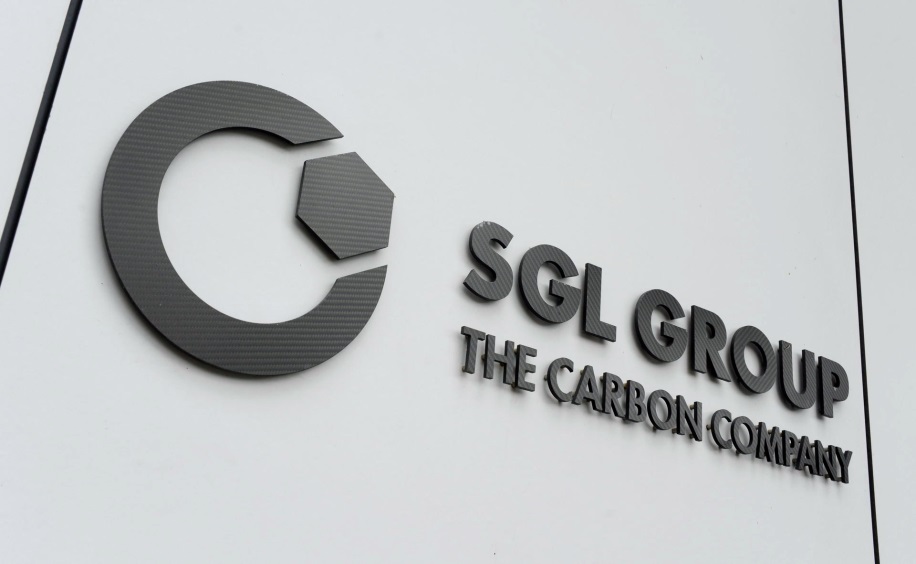 While supervision agencies from different countries are still inspecting on China National Chemical Corporation's (ChemChina) acquisition on the Swiss giant Syngenta, ChemChina has already shifted its focus on German's SGL Carbon SE (SGL), one of the world's biggest carbon company.
According to Manager Magazin, a German financial magazine, SGL is in talks with ChemChina about selling SGL's graphite electrode business. ChemChina seems very appetitive that it wants to take over the whole group. It is reported that Ren Jianxin, CEO of ChemChina had already had several meetings with Juergen Koehler, CEO of SGL.
Graphite, as an inorganic non-metallic material, is active in the frontiers of materials science and technology with its characteristics of good electrical conductivity, oxidation resistance, high-temperature resistance, corrosion resistance and heat radiation efficiency.
If SGL's intention to sell graphite business is compelled by objective causes, then, what ChemChina wants is much more than SGL's graphite electrode business. Actually, the businesses that kept from by SGL are not any inferior to Syngenta's seed technology.
SGL to throw away its graphite electrode business hurriedly
As a global leading carbon company, SGL captures a certain part of the market share of various carbon products in the world. However, in recent years, SGL suffered quite a lot. Its decreasing Performance Products (PP, graphite electrode business mainly) dragged down the company's performance and caused great deficits due to the global sluggish steel market.
The worsening of the global graphite electrode market was due to China's overcapacity of steel and weak demand for iron ore. According to World Steel Association, the global demand for steel in 2015 declined to 1.5 billion tonnes, down 1.7% YoY, especially in China, the demand decreased 3.5%.
The global output of crude steel in 2015 decreased to 1.6 billion tonnes, down 2.8% YoY. China took up 50% of the output, only down 2.3% YoY and it still exported a great deal of crude steel.
In fact, the output of crude steel declined all over the world. The output of crude steel in Japan fell 5%; the US, 10.5%; South Korea, 2.6%; and European Union, 1.8%. However, only India is promoting the production of steel and its output of crude steel increased 2.6%.
As for the average utilization rate of global capacity, it decreased to 69.7% in 2015 from 73.4% in 2014, meaning that the global overcapacity is increasing and the prices of steel would continue to fall.
Although China accounts for 50%of the global steel output, the way of how China produces steel remains at converter steelmaking rather than the advanced electric steelmaking, which uses graphite electrode as the main material.
In addition, the falling prices of iron ore and coal mine helped promote the use of converter steelmaking.
All of the factors forced SGL to re-organize and plan a new strategy for its development. Thus, SGL decided to cut down the inefficient capacity of the graphite electrode business and even to sell it. Besides, SGL shifted its focus on its other two businesses – Graphite Materials & Systems (GMS) and Carbon Fibers Materials (CFM).
Graphite electrode means a lot for cutting down inefficient steel capacity
SGL is forced to sell the graphite electrode business, but what could ChemChina benefit from the graphite electrode business?
At first, we should know about what's good about electric steelmaking.
Electric steelmaking explores a new way for non-coal energy steelmaking, which recycles wasted steel and makes it the easiest recyclable material. Electric steelmaking contributes greatly to sustainable development for the earth.
That is to say, graphite electrode, as a necessity in electric steelmaking, can help not only cut down the overcapacity of China's crude steel, but also produce steel in a more recyclable way.
However, it is a pity that electric steelmaking is only applied widely in developed countries and China mostly applies converter steelmaking in producing steel.
If ChemChina succeeds in acquiring SGL's graphite electrode business, it would better promote electric steelmaking in China, as to digest the overcapacity of crude steel.
SGL, being the graphite electrode giant in the world, is for sure the leader in the industry. Although SGL's graphite electrode business is in deficits, its development still looks quite potential because the China's market is not even explored yet and to cut down inefficient capacity is the biggest task for China currently.
SGL's rest business looks more attractive
SGL sells the bleak graphite electrode business in order to get cash in return for its re-organization and capital input for the rest core businesses. However, the shrewd ChemChina seems to notice the potential of SGL's rest business and stated that: I can take over the graphite electrode business if you give me the whole company.
According to SGL's annual report in 2015, the sales revenue of the graphite electrode business (Performance Products, PP) decreased 9.3% greatly, accounting for 40.3% of the total revenue. On the contrary, SGL two new core businesses, GMS and CFM were recorded growth in the sales revenues, especially CFM, up 10.4% YoY, accounting for almost 25% of the total revenue of SGL.
In fact, ChemChina takes a fancy on these two businesses which SGL doesn't plan to sell. So, what are the GMS and CFM businesses?

Source: SGL Annual Report 2015
In 2015, SGL promoted megatrends mobility, energy supply and digitization. Megatrends mobility includes vehicles, energy-saving transportation and aviation; energy supply covers photovoltaic (PV) industry, wind power, stored energy and optimization of energy efficiency; while silicon wafer, LED and semiconductor belong to digitization.
All of these are hot activities nowadays and carbon is an ancient element that can be found in the most modern things.
SGL's CFM department owns the advanced technology of Carbon Fiber Reinforced Polymer (CFRP) and its most famous product is the i3 electric vehicle cooperated with BMW.
In order to completely replace gasoline vehicles with electric vehicles, we could not only increase the storage of the battery, but also reduce the weight of the car body to improve the battery life.
Therefore, with the characteristics of light weight and high strength, carbon fiber materials are quite suitable for producing electric vehicles. In fact, carbon fiber reinforced polymer can also be applied in different parts of planes, which would be the core in the future transportation.
As for GMS, the department has the leading graphite anode products, the core material for li-ion battery. GMS department also provides the PV industry with graphite crucible, the foundation of the PV industry; also, it provides semiconductor chips with graphite products, including LED and computer chips. Thanks to graphite's purity and good heat dispersion, it still has much to be explored.
Thus, it is not strange for ChemChina to covet SGL, the leading carbon graphite company.
The share price of SGL increased 14%, highest in the past four and a half year, after the exposure of the talk about selling the graphite electrode business to ChemChina.
Based on SGL's share price currently, the market value of SGL reaches to around EURO1.1 billion. With 40% acquisition premium, ChemChina would have to make an offer over EURO1.5 billion. However, it still depends on whether SGL's shareholders are willing to sell the whole company.
*This article is sorted, edited and translated by CCM.
For more information about graphite, you could visit CCM's Online Platform.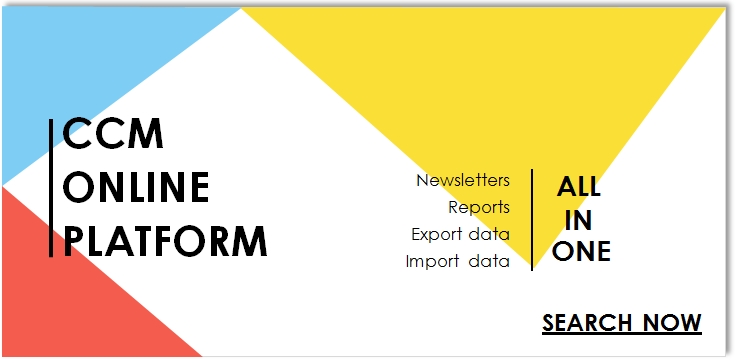 About CCM:
CCM is the leading market intelligence provider for China's agriculture, chemicals, food & ingredients and life science markets. Founded in 2001, CCM offers a range of data and content solutions, from price and trade data to industry newsletters and customized market research reports. Our clients include Monsanto, DuPont, Shell, Bayer, and Syngenta. CCM is a brand of Kcomber Inc.
For more information about CCM, please visit www.cnchemicals.com or get in touch with us directly by emailing econtact@cnchemicals.com or calling +86-20-37616606.
---
Reads

(2773)

Permalink