Soaring price and profit of LiPF6 has attracted capable enterprises in China to expand their LiPF6 production while some new players are also trying to get a piece of this big cake. However, based on the current capacity expansions planned by related listed enterprises, the LiPF6 industry has the tendency to be trapped in overcapacity in 2017, according to analyst CCM.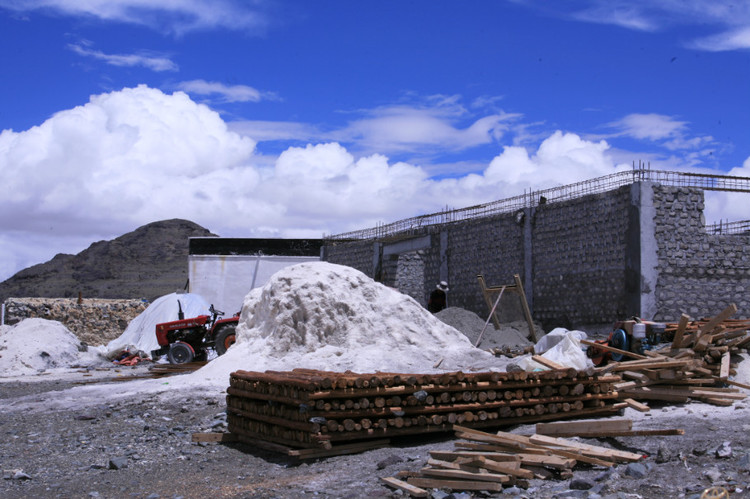 Thanks to big production and sales of alternative energy vehicles in China, LiPF6, raw material of electrolyte, skyrocketed in its price from H2 2015. Till now, the price of LiPF6 has reached over USD60,000/t, 500% up compared to that in Oct. 2015, according to CCM.
Under such a huge rise, stock prices of related A-share listed enterprises went up as well, including Guangzhou Tinci Materials Technology Co., Ltd. (Tinci) and Do-Fluoride Chemicals Co., Ltd. (Do-Fluoride Chemicals).
Total Capacity of LiPF6 expected to reach 18,000 t/a in 2017
In H2 2015, stock prices of related shares soared due to the big sales and profit of LiPF6. For example, the stock price of Do-Fluoride Chemicals was up 327.33% during the period of 1 Sep. 2015 to 6 May 2016. As for Tinci, its stock prices went up 339.58% during the periods of 1 Sep. 2015 to 12 May 2016.
Stimulated by the soaring stock prices, related listed enterprises were very encouraging to put forward their plans on expanding or launching new LiPF6 production.
According to Do-Fluoride Chemicals disclosed information, its current LiPF6 capacity is 3,000 t/a, which is not enough for Do-Fluoride Chemicals' development on LiPF6. Thus, Do-Fluoride Chemicals planned to launch and complete a new 3,000t/a liPF6 project in 2017 and it is expected that Do-Fluoride Chemicals would have the LiPF6 capacity of 6,000t/a in 2017.
As for Tinci, the LiPF6 capacity reached 2,000 t/a in 2015. At the end of 2015, Tinci planned to expand its production. Its new 6,000 t/a liquid LiPF6 project (2,000 t/a solid LiPF6) is expected to be completed and put into production at the end of 2016. Its 2,000 t/a solid LiPF6 project would also be put into production in the middle of 2017 and by that time, the total capacity of LiPF6 of Tinci would reach over 6,000t/a.
In JiangSu Bicon Pharmaceutical Listed Company (Bicon), the capacity of LiPF6 is 2,000 t/a currently. In addition, Bicon's new LiPF6 project of the capacity of 3,000 t/a is expected to be put into production at the end of 2016, by then, the total LiPf6 capacity would reach 5,000 t/a.
According to Shandong Shida Shenghua Chemical Group Co., Ltd. (Shida Shenghua)'s announcement in Dec. 2015, Shida Shendhua planned to construct a 1,000 t/a LiPF6 project with the constructing period of one year. In 2017, depending on the market, Shida Shenghua may also begin its 4,000 t/a project.
On 5 July 7, 2016, Zhejiang Yongtai Technology Co., Ltd. (Yongtai), stated that its subsidiary would invest in constructing a 6,000 t/a LiPF6 project. The stage I of the project, with the constructing period of 1.5 years, would provide Yongtai with the LiPF6 capacity of 3,000 t/a.
Even if the planned LiPF6 capacity of Yongtai is excluded, the total LiPF6 capacity of four listed enterprises, including Do-Fluoride Chemicals, Tinci, Bicon and Shida Shenghua, would reach 18,000 t/a by 2017. According to China Merchants Securities Co., Ltd., a company providing securities investment and financing, it is predicted that the demand for LiPF6 would be about 20,000 tonnes in 2017.
Li-ion battery, even the whole alternative energy vehicle industry would be benefited
Would the overcapacity of LiPF6 occur in 2017? Based on the current capacity and the market of LiPF6, board secretary of Do-Fluoride Chemicals stated that, the demand and supply of LiPF6 would be affected by the downstream market and the expanded LiPF6 productions.
When asked about whether overcapacity of LiPF6 would occur, staff in Tinci also emphasized on the new demand in 2017. He stated that it would mainly depend on whether there are new orders from the downstream market. Tinci would have to deal with LiPF6 orders with or without capacity expansion.
"It is believed that the overcapacity of LiPF6 would occur in 2017 considering that related listed companies expand LiPF6 production and construct new LiPF6 projects. In addition, some other manufacturers have their own capacity and may even import LiPF6 from overseas," commented Stanley Wang, chief editor of China Li-ion Battery News, CCM.
"If the supply of LiPF6 is less intense in 2017, the sales price would decrease in some way, which is not good news for the listed enterprises of LiPF6,"
"However, the falling price of LiPF6 would be beneficial to the downstream li-ion battery and the whole alternative energy vehicles. It would help reduce the cost for the vehicle manufacturers and with more supply, it is easier for them to purchase the raw material," Stanley added.
More related information in CCM's Online Platform
If you want to know more about information about LiPF6 market in China, you can enter our Online Platform for it.
It mainly concludes:
Newsletters: You to catch the latest news about LiPF6 market in China, including the Suppliers, traders, consumers, price, export, import and government policies and so on.
Company profile: You can get the detailed information of public and private Chinese companies within the industry.
BOON: Now you can enjoy the free trial in the Online Platform for 7 days. If needed, welcome to contact us directly by emailing econtact@cnchemicals.com or calling +86-20-3761 6606.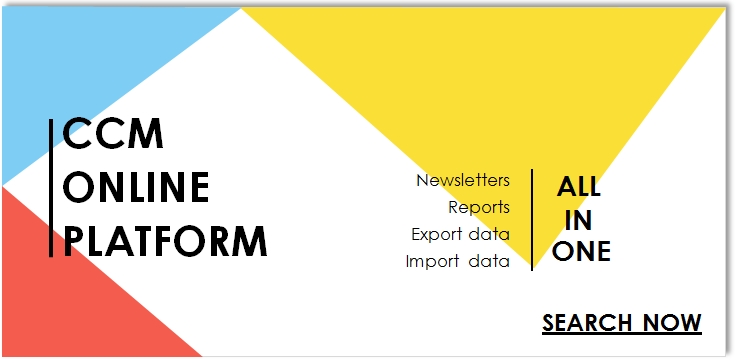 About CCM:
CCM is the leading market intelligence provider for China's agriculture, chemicals, food & ingredients and life science markets. Founded in 2001, CCM offers a range of data and content solutions, from price and trade data to industry newsletters and customized market research reports. Our clients include Monsanto, DuPont, Shell, Bayer, and Syngenta.
For more information about CCM, please visit www.cnchemicals.com or get in touch with us directly by emailing econtact@cnchemicals.com or calling +86-20-37616606.
---
Reads

(1309)

Permalink