Gree announced to acquire 100% of shares in Zhuhai Yinlong. In light of its "To Get Core Technology" development strategy, Gree probably has an intention to involve itself in Li-ion battery production, instead of EV manufacturing, according to analyst CCM.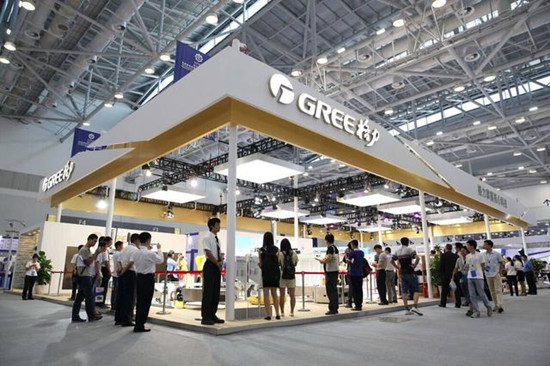 Source: Bing
On 4 July, 2016, Gree Electric Appliances, Inc. of Zhuhai (Gree) announced to acquire 100% of shares in Zhuhai Yinlong New Energy Co., Ltd. (Zhuhai Yinlong) and to make a private placement for fund raising.


That's to say, Gree is taking over the whole company of Zhuhai Yinlong. Earlier, Dong Mingzhu, President and CEO of Gree once disclosed that Gree saw in Zhuhai Yinlong's Li-ion battery production instead of its EV manufacturing.
"The acquisition is going on," stated officials from Gree, "However, it still has uncertainties. All should be subject to the final announcement."
The downturn of China's household appliance industry led by air conditioners is forcing the giants to make money in a cross-industry way. As for Gree, its cross-industry development is very much related to technology.
Gree to gulp down Zhuhai Yinlong holus-bolus
In Feb. 2016, Gree announced to suspend its trading in a sudden, claiming that Gree was planning on important issues which may involve purchasing assets through issuing shares; and after its application to Shenzhen Stock Exchange, Gree had suspended trading since 22 Feb. 2016.
On 7 March, 2016, after half-a-month suspension, Gree disclosed its plan of acquiring Zhuhai Yinlong for the first time. According to Gree's primary judgment, it wouldn't be significant assets reorganization. However, how many shares would be acquired remained undisclosed.
On 4 July, Gree finally unveiled its plan, to acquire 100% of shares in Zhuhai Yinlong and to make a private placement for fund raising.


According to its website, Zhuhai Yinlong is dedicated to developing, producing and selling alternative energy vehicles (AEVs), and Li-ion batteries and related materials, and is also involved in the business of electrical machinery, electronic control, charging devices and energy storage. Now it has 20 corporate shareholders, including listed companies such as Beijing Bashi Media Co., Ltd. and Zhongyeda Electric Co., Ltd. (Zhongyeda)
An employee stock ownership plan (ESOP) is carried out at the same time with the acquisition. According to Gree's announcement, as Zhuhai Yinlong has many shareholders, it should ascertain the other <=9 specific investors, in addition to the ESOP. Such a complicated deal requires it to carry out in-depth research and to fully negotiate with all interested parties.
Zhuhai Yinlong has fairly large assets, and some of its subsidiaries are located overseas, which will take a long period for due diligence, auditing and assessment.
In addition, the acquisition involves many government departments, for which the examination needs further coordination, communication and confirmation.
"Thus, the deal is still full of uncertainty," stated Gree.
This time, Gree only disclosed its plan to acquire every share of Zhuhai Yinlong with no other information.
According to Zhongyeda's announcement of transferring 1% share of Zhuhai Yinlong on 9 March 2016, the market value of Zhuhai Yinlong at that time was about USD751.9 million.
A step into Li-ion battery manufacturing?
Currently, Zhuhai Yinlong is supplying AEVs to many urban public transport systems covering Zhuhai, Guangdong; Shijiazhuang, Hebei; Zhanjiang, Guangdong; Baotou, Inner Mongolia Autonomous Region and Handan, Hebei.
In 2015, it sold 7,000 AEVs in total, of which 3,189 (= 3.60% of shares in market, ranking 7th) were battery electric coaches.
At the end of 2015, the total assets of Zhuhai Yinlong already reached over USD1.5 billion, with the total revenue of USD451.1 million and the net profit of over USD60 million.
In fact, after the release of Gree's announcement, Gree was rumored to manufacture electrical vehicles (EVs). However, Dong Mingzhu and Wang Jingdong, vice president of Gree both stated that Gree was actually aiming for Zhuihai Yinlong's technology of lithium titanate battery and energy storage battery manufacturing.
As for Gree, entering the Li-ion battery manufacturing is a crucial step to realize Dong's promise – Gree's revenue to increase USD3 billion annually.
In fact, behind the acquisition, Gree is facing difficulties in the gloomy air conditioner industry. In 2015, the total revenue declined about USD5.865 billion, from USD21.05 billion in 2014 to USD15.03 billion. Obviously, the bleak household appliance industry is not able to support Gree's increase in sales.
What Dong values most remains the manufacturing industry. Her "To Get Core Technology" development strategy has never changed. With Gree involving itself in alternative energy industry, once it succeeds in acquiring Zhuhai Yinlong, Gree will own the ability to produce alternative energy battery, to be more accurate, Gree will master the core technology of producing EVs.
In 2015 Gree Shareholders Appliance Conference, Dong showed her goal and ambition.
"The trolley cars in Beijing Tian'an Men Square all apply Zhuhai Yinlong technology. I don't care whether Zhuhai Yinlong has a complicate ownership structure and I am here for the technology," claimed Dong.
However, whether Gree is aiming at Li-ion battery manufacturing shall be prevailed by the latest notice, stated Gree.
Gree is now diversifying its business by constructing smart device industrial park, launching smart phone, developing industrial robot – and acquiring Zhuhai Yinlong. "Such diversifications are caused by technological extension and expansion," is a claim by the company.

"In reality, we try to achieve collaborative development," said Dong during an interview in June, "After the acquisition, we may have all alternative energy technologies integrated together, to be a solution to the energy supply problem in a family and even in a building."
More related information in CCM's Online Platform


If you want to know more about information about Li-ion battery market in China, you can enter our Online Platform for it.
It mainly concludes:
Newsletters: You to catch the latest news about Li-ion battery industry, including the Suppliers, traders, consumers, price, export, import and government policies and so on.
Company profile: You can get the detailed information of public and private Chinese companies within the industry.
BOON: Now you can enjoy the free trial in the Online Platform for 7 days. If needed, welcome to contact us directly by emailing econtact@cnchemicals.com or calling +86-20-3761 6606.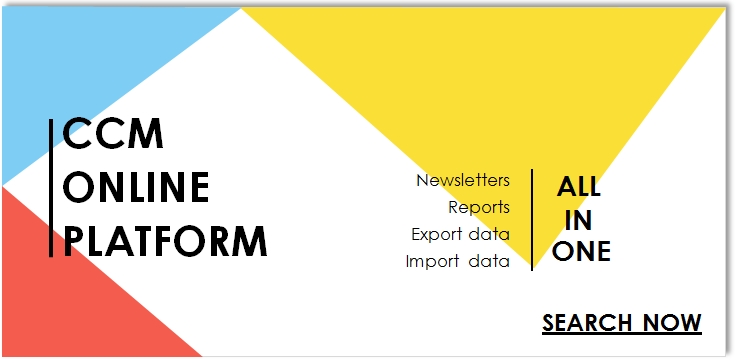 ---
Reads

(1248)

Permalink